The Beauty Routines by La Fare 1789
Natural & Organic Beauty Routines adapted to each one.
La Fare 1789 puts its beauty experts at your service to guide you on a daily basis.
Whatever your expectations and problems, discover your routine!
What is a beauty routine?
It is the combination of several products to meet specific expectations and problems.
Depending on our skin type and the season, we have very different needs.
That's why we have combined our products to create tailor-made beauty routines.
Your routine is composed of: three or four products, a free pouch and our playing card.
Our playing card is: Gestures, tips, tricks, the key to beauty success !
We've designed five routines for you: Are you ready??
My Beauty Routine - Clear Skin 
This routine is perfect for you girls who dream of flawless skin:
A routine that; corrects dilated pores, eliminates pimples, prevents fine lines, yes, yes all that !
We recommend this routine for all skin types. 
This beauty routine to remove make-up, cleanse you and keep your complexion glowing.
Result : A perfect skin texture !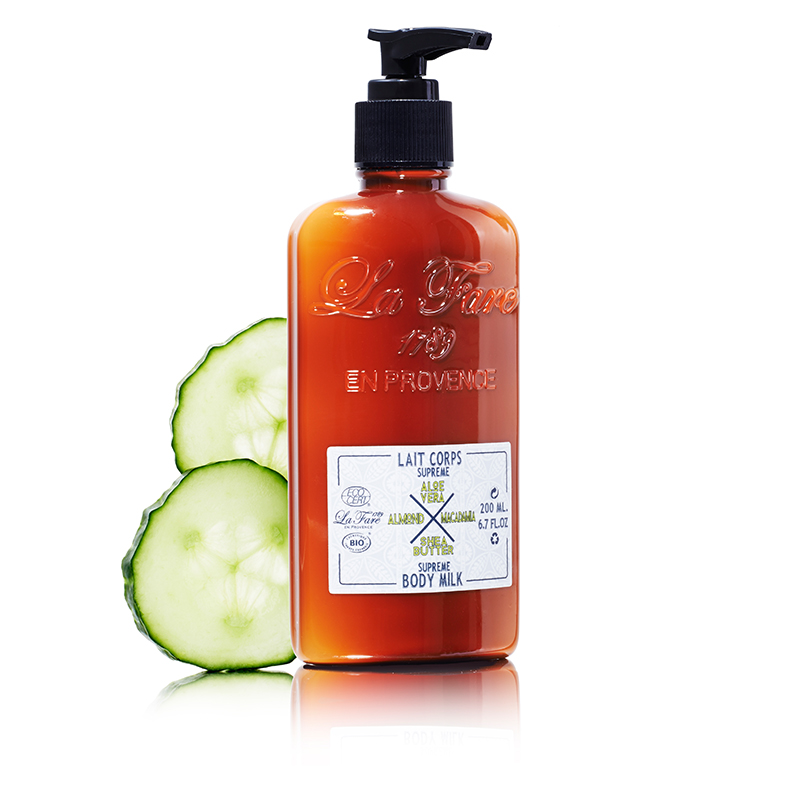 1- Extra Gentle Cleansing Milk
It removes make-up and cleanses even the most delicate skin.
Thanks to its active ingredients : Aloe Vera, Sesame, Shea and Calendula Extra Gentle Cleansing Milk: Perfectly removes make-up, eliminates impurities and leaves the skin fresh and supple.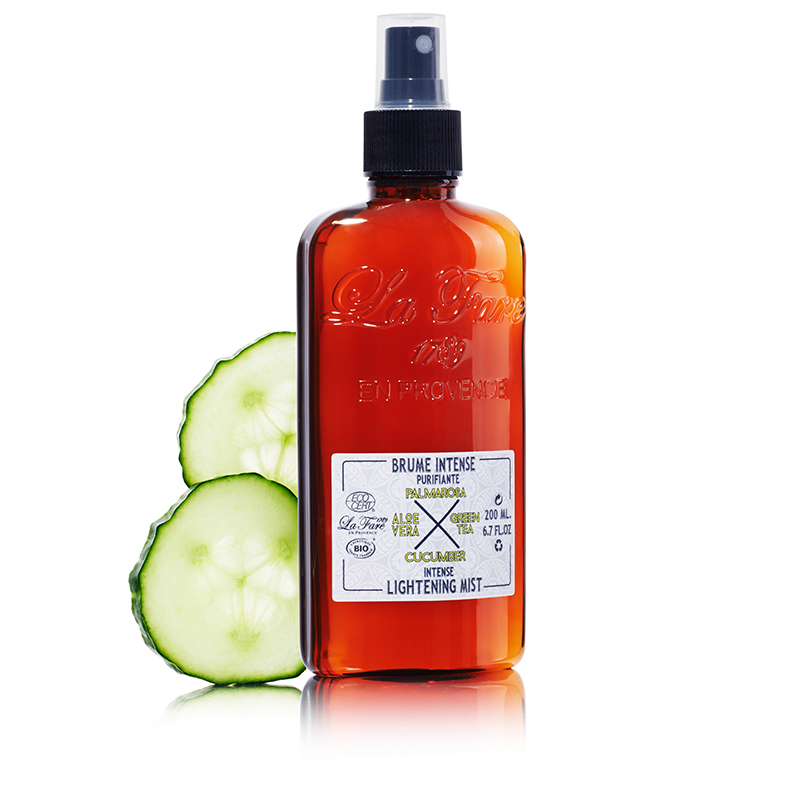 2- Intense Purifying Mist
Ideal at bedtime to perfect make-up removal and in the morning to remove the excess sebum produced during the night, this truly fresh skin care product energizes the epidermis. 
3- Shea and Ylang Ylang Soap
The extra-gentle Shea & Ylang Ylang soap enriched with superfatty agents, intensely cleanses the skin and prevents the risk of dryness.
4- Exfoliating Face Cream
Once or twice a week, gently exfoliate for a luminous complexion and a refined and plumped skin texture. A combination of active ingredients: olive oil, olive stone powder, Aloe Vera, Atlas Cedar that nourishes, protects, exfoliates dead cells and detoxifies. 
My first face routine  
Girls for your first cosmetic experience we have created the perfect kit!
No matter what your skin type, we've put together some essentials to take care of your skin on a daily basis. 
We recommend this routine for young skin.
During adolescence our skin is subjected to harsh tests, hormonal imbalance, stress, the skin is weakened (pimples, blackheads, excess sebum ...), our routine aims to anticipate its problems and allow the skin to regulate and purify itself.  
Result: A balanced and luminous skin!
1- Calendula Soap
Calendula extra mild soap cleans deeply while preserving the hydrolipidic film to prevent the skin from drying out. It is important to know that a poorly adapted soap dries the skin and stimulates your sebaceous glands, which makes your skin increasingly oily.
(If after your cleansing, your skin feels tight your product is not adapted).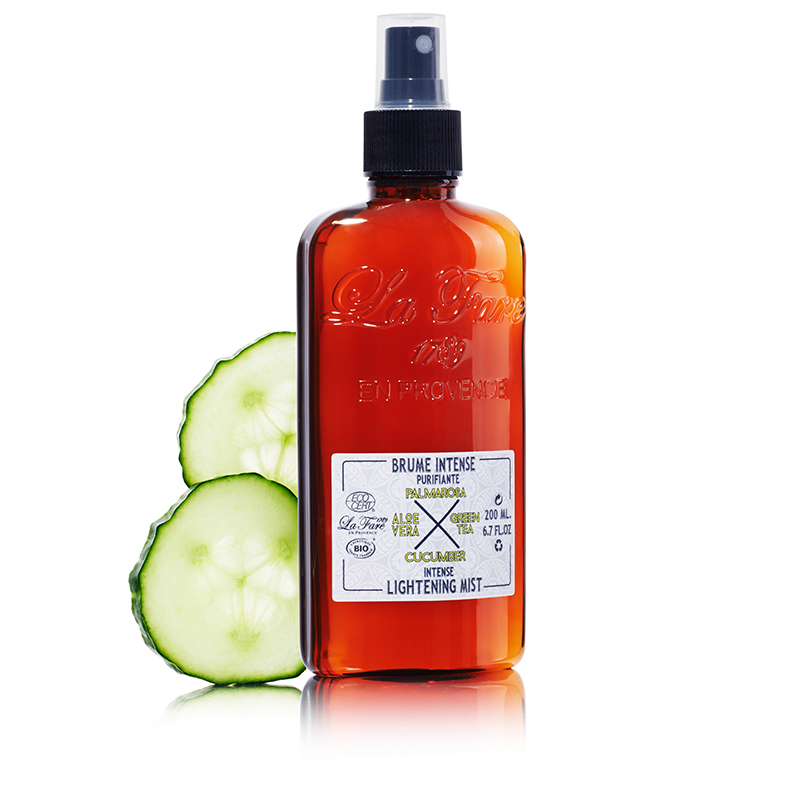 2- Intense Purifying Mist
As we said before, our mist can be used morning and evening and helps eliminate excess sebum. It is an essential beauty product to purify and energize the skin.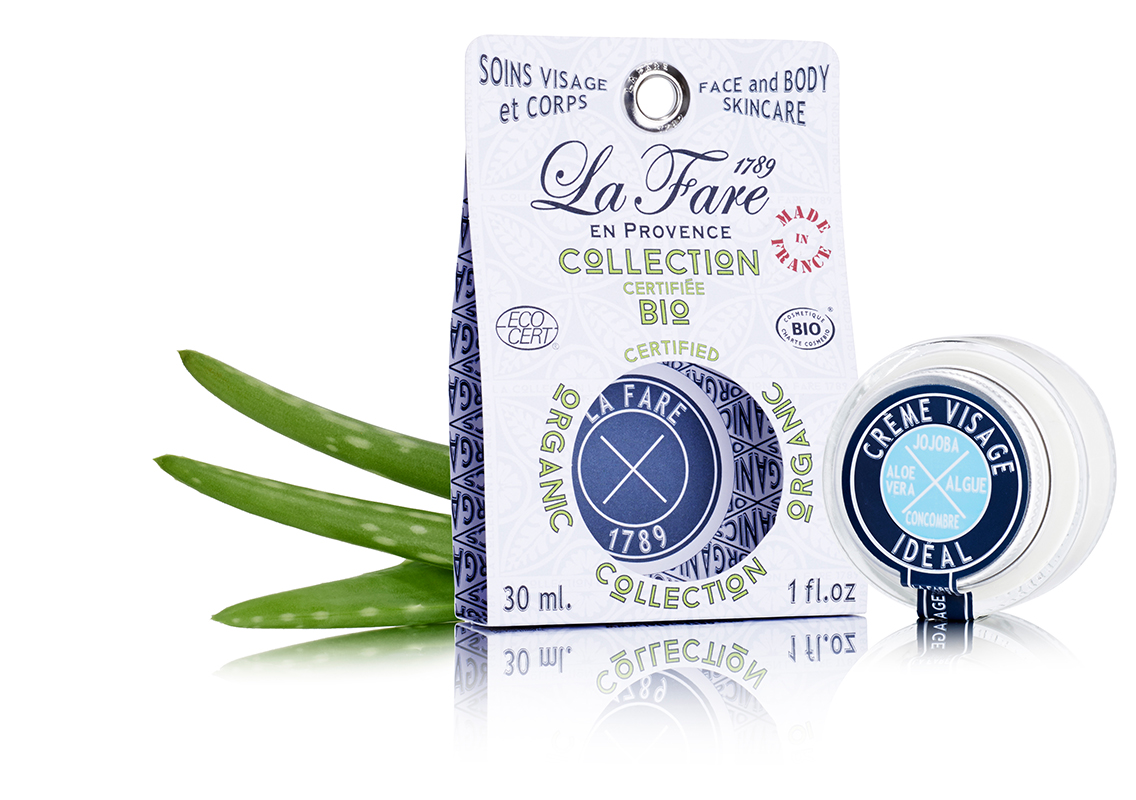 3- Ideal Face Cream
Its active ingredients: Pink Coralline Algae, Aloe Vera, Jojoba, Olive Leaf, Cucumber and EdelWeiss, the skin is moisturized, protected and cell metabolism is stimulated.
This day and night cream is also ideal as a make-up base, it allows an immediate and natural beauty setting without shine !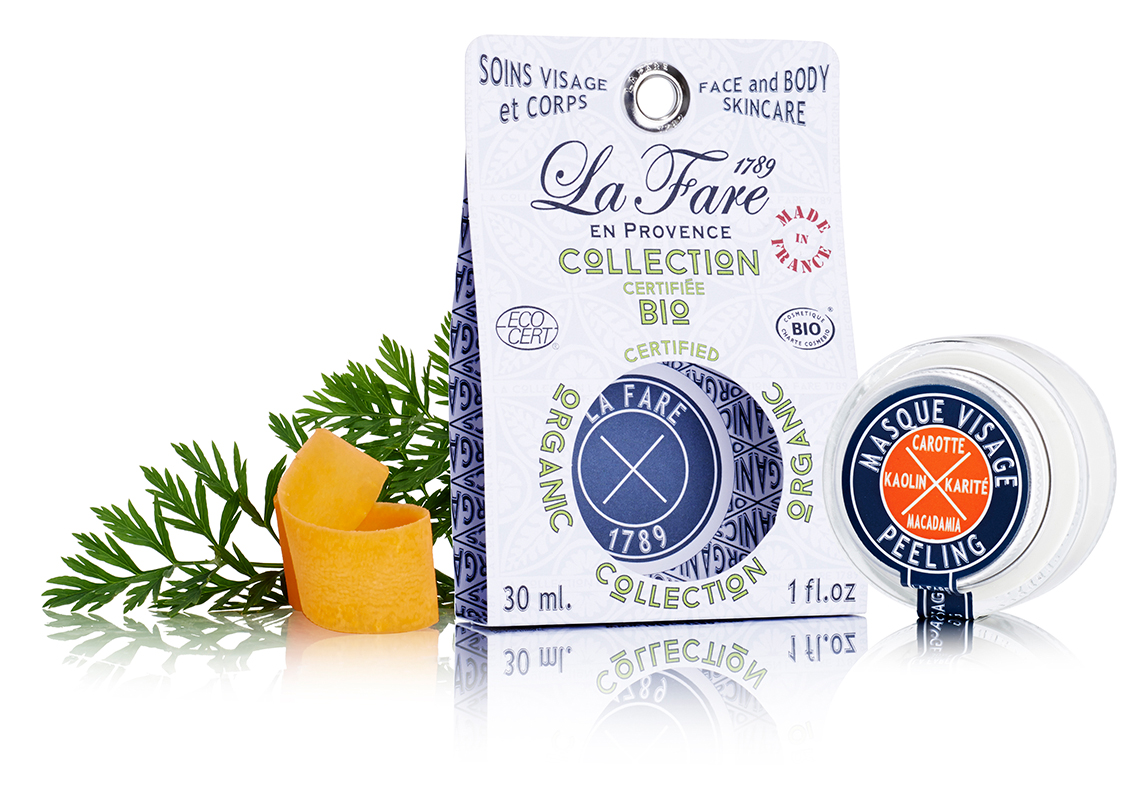 4- Face Peeling Mask
A mask that erases itself for a nice skin texture. Thanks to its active ingredients: Kaolin, Carrot, Shea and Macadamia, the pores are tightened, the sebum is regulated and the complexion is radiant:
Goodbye blackheads and redness of pimples! The essential beauty gesture for a flawless skin.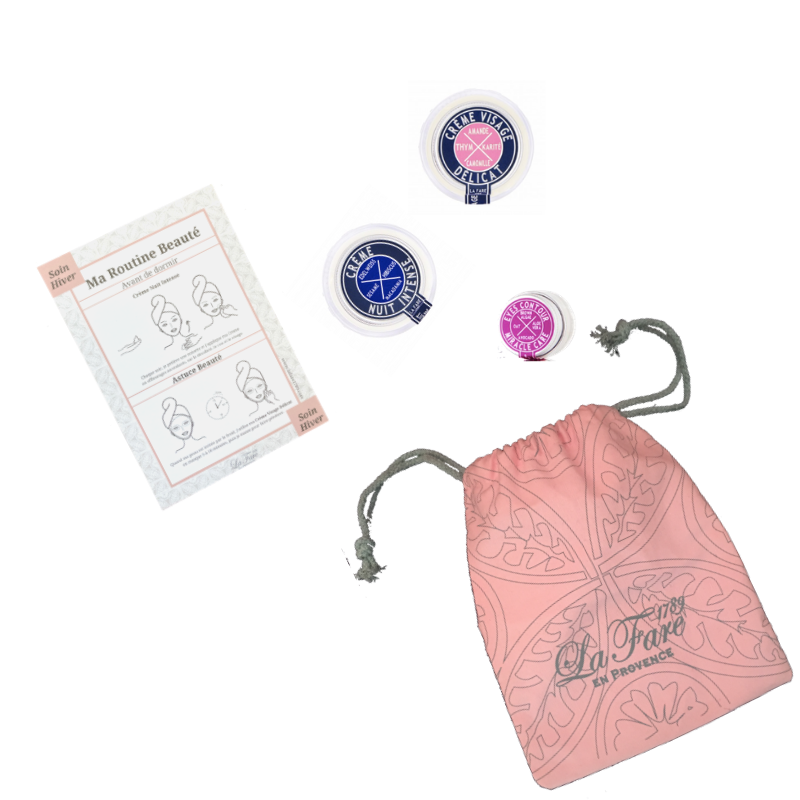 My beauty routine - Winter Care
A combination of special winter products.
When it's cold, our skin encounters many problems: redness, dryness, itchy skin, tightness... 
To protect our skin, we have created a special winter beauty routine to pamper and repair your skin.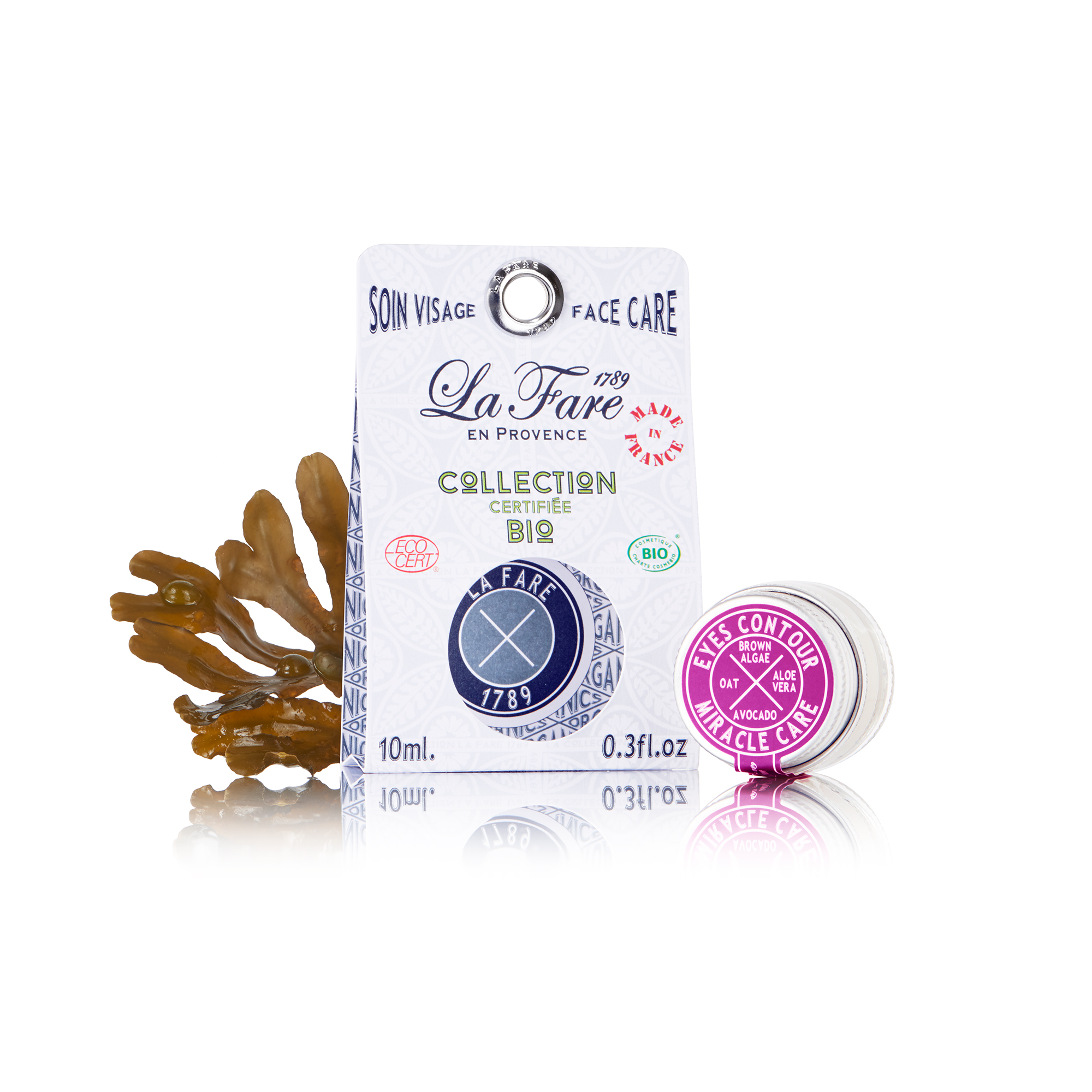 1- Eye Contour Care Merveill'Yeux
This care is applied to smooth, decongest and plump the eye contour, thanks to its active ingredients : Aloe Vera, Effilpulp, Brown Algae and Oats, the eye contour is moisturized, the tissues are rehydrated, the skin is smoothed.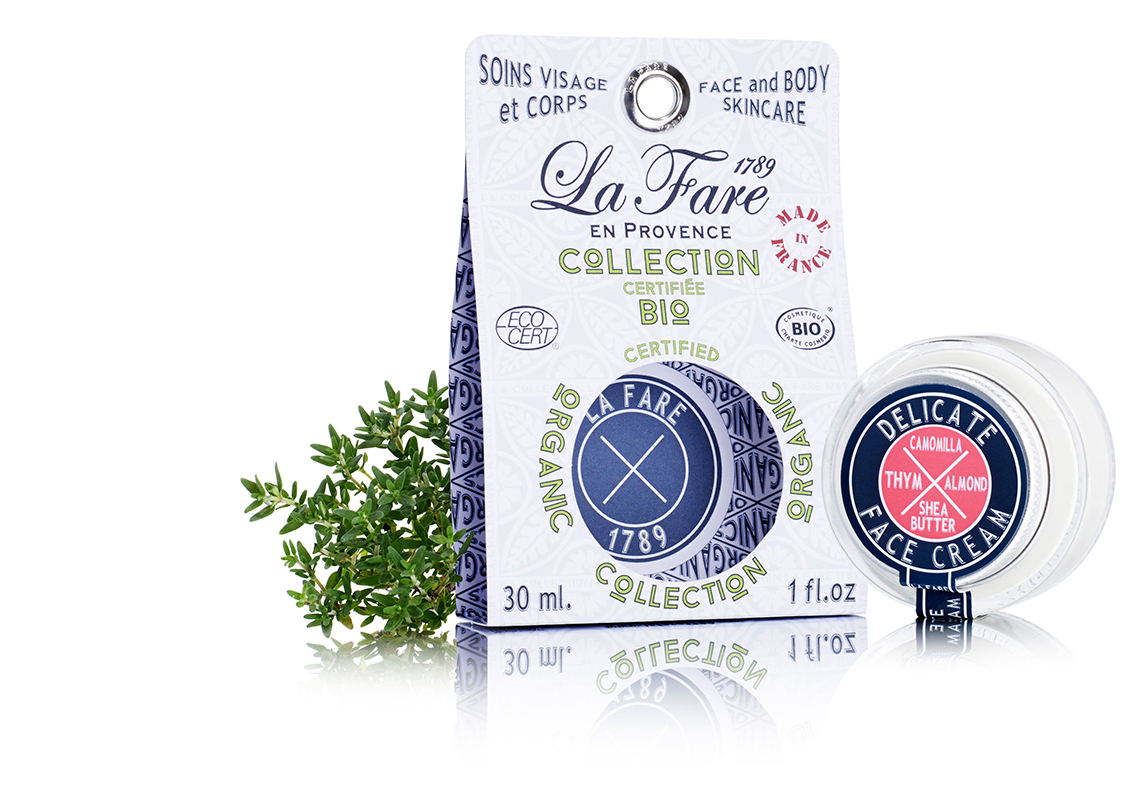 2- Delicate Face Cream
The Delicate Face Cream is a shield that protects the skin and restores the lipid balance of the epidermal cells. Thanks to its active ingredients Shea Butter, Almond, Chamomile, Apricot and Orange Blossom, the skin is nourished, moisturized, soothed and protected. 
3- Intense Night Cream
For a great wake-up call! During the night the skin is not solicited by external aggressions, it then starts a regeneration process. The intense night cream will improve this process by providing all the nutrients and vitamins as a "fertilizer".
My beauty routine - Body Care  
Often when we think of beauty routine we forget our body... 
In a hurry we concentrate on the most visible part: the face. 
This is why we have created a special beauty routine for the body to relearn how to pamper the skin on your body. 
This routine is suitable for all skin types, learn to rediscover your body and take care of yourself.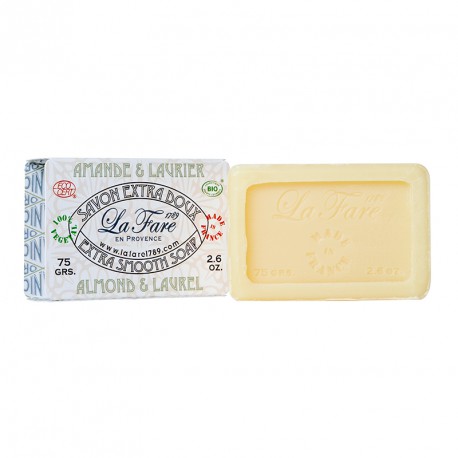 1- Almond & Laurel Soap
The extra-soft Almond & Laurel soap, with strong moisturizing, nourishing and toning powers, respects the skin's epidermis while providing suppleness and softness.
To be used during the shower, on the whole body.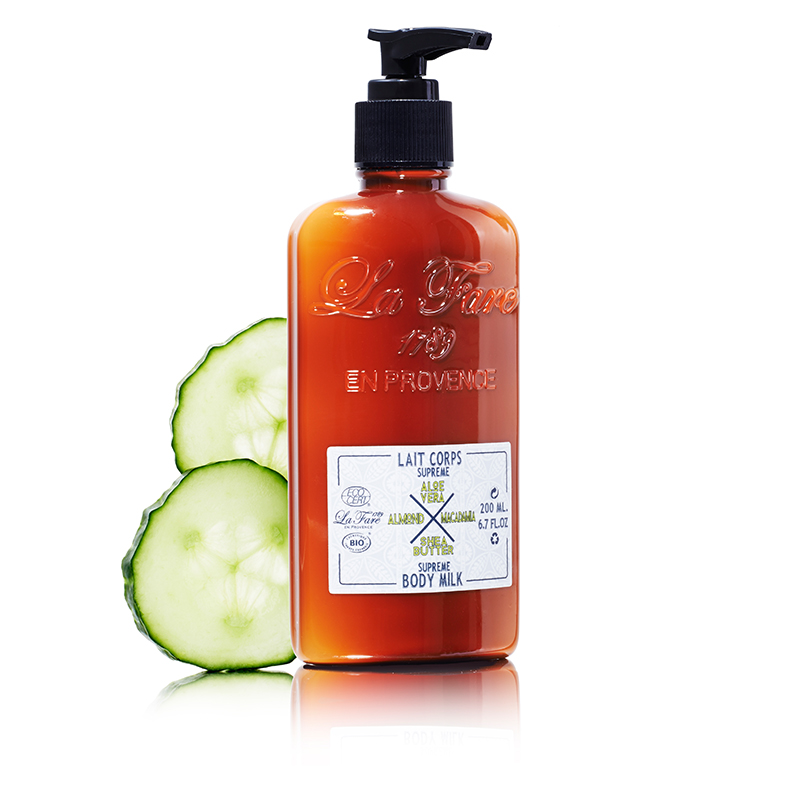 2- Supreme Body Milk
The Supreme Body Milk penetrates quickly while taking care of hydration and nutrition to keep skin soft and plump. Thanks to its active ingredients : Aloe Vera, Shea, Sweet Almond and Macadamia the body skin is nourished and firmed.
3- Sublime Hand Cream
A texture rich in ingredients and light in texture, which repairs the most damaged skins without stickiness. A combination of organic plants: Shea, Aloe Vera, Almond and Olive Leaf which provide hydration, nutrition, protection, which penetrates quickly and leaves the skin soft and supple. 
4- Succulent Feet Cream
A combination of active ingredients: Niaouli, Sunflower, Aloe Vera, Roman. Active ingredients that retain water and fatty acids that restore the skin's barrier function without forgetting the relaxing and soothing essential oils, antiseptics and anti-fungicides.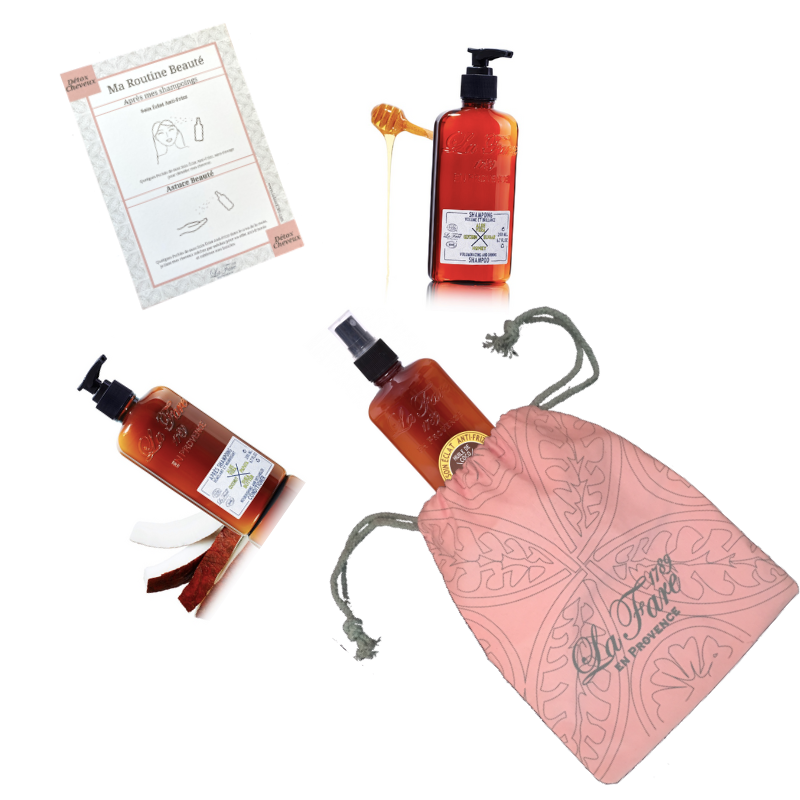 My beauty routine - Detox Hair 
Hair is subject to many external aggressions, it is necessary to take care of it, protect it from the change of season, pollution, heat and UV rays ...
This routine is suitable for all hair types: to keep hair supple and luminous.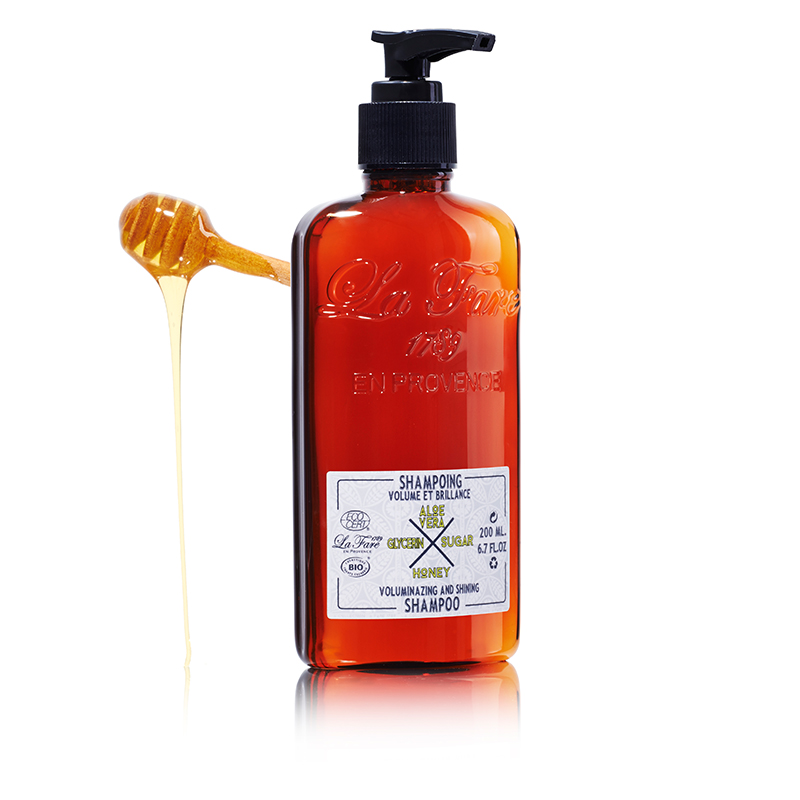 1- Volume & Shine Shampoo
For clean, healthy shiny hair, go organic.
Active ingredients: Aloe Vera, Cucumber, Green Tea, Palmarosa which nourish, restore shine, limit hair loss and soothe the scalp.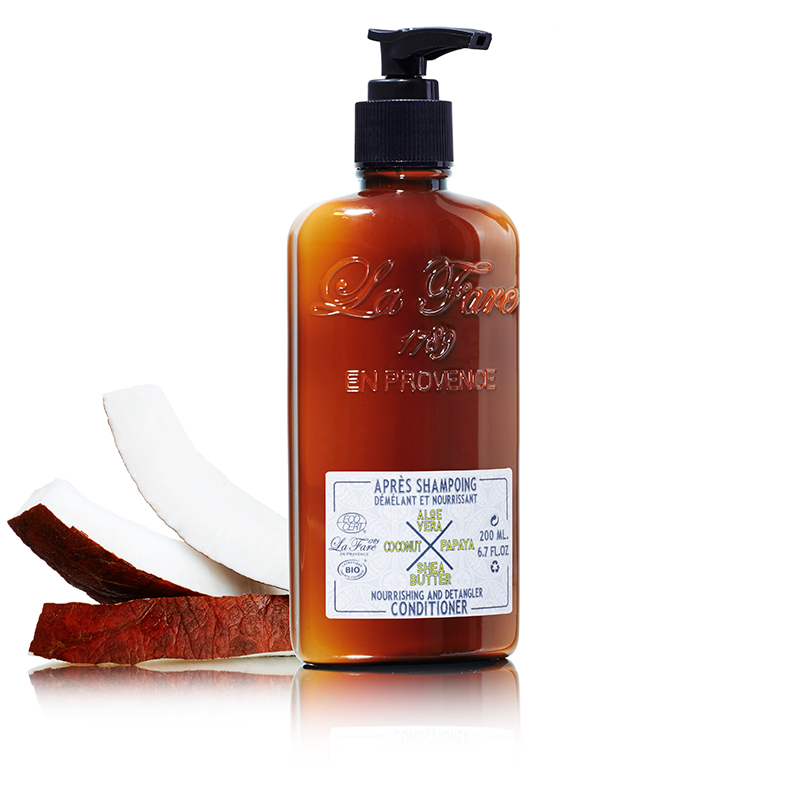 2- Detangling & Nourishing Conditioner
Essential for closing the hair scales by smoothing the hair fibre. Active ingredients: Aloe Vera, Papaya, Shea Butter and Coconut, the hair is shiny, shiny, supple, and thanks to the Coconut the hair growth is stimulated.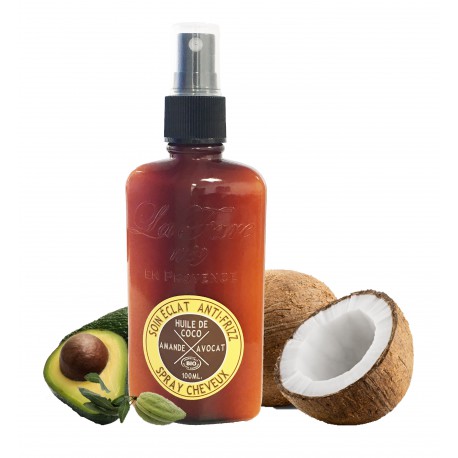 3- Anti-Frizz Radiance Care
The Anti-Frizz Radiance Care is a great care, to be used daily, concentrating on the lengths and ends: Even your hair needs a day cream!
Enriched with precious oils, Almond, Aloe Vera Coconut and Avocado, this care envelops and sheathes the hair fiber for deep nutrition, hydration and fortification of the hair and restores shine, brilliance and vigor to the hair. It is also a great conditioner without rinsing!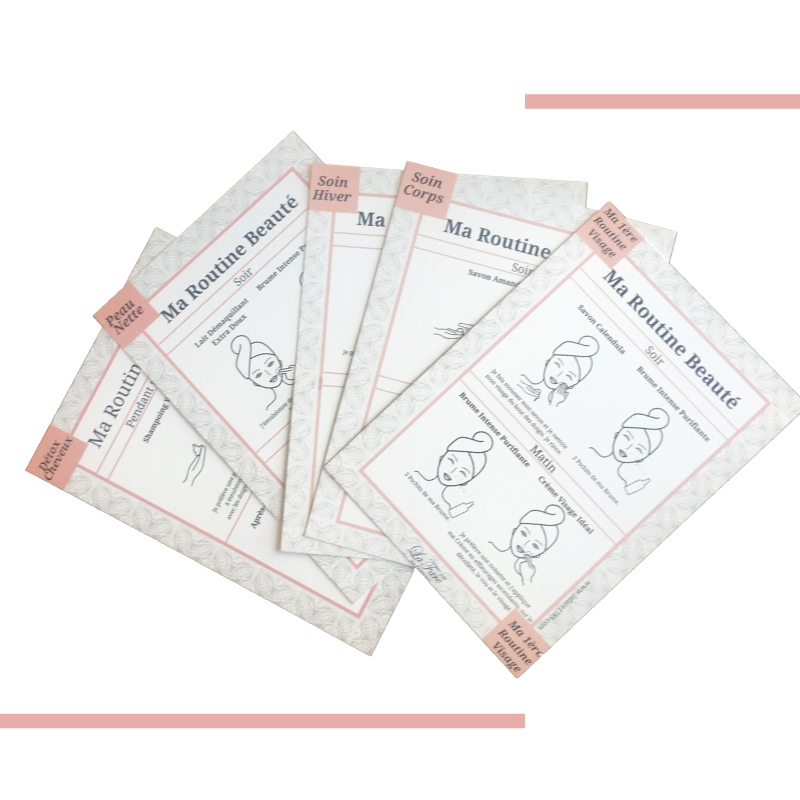 So what beauty routine is right for you? Don't hesitate to contact us if you have any questions.